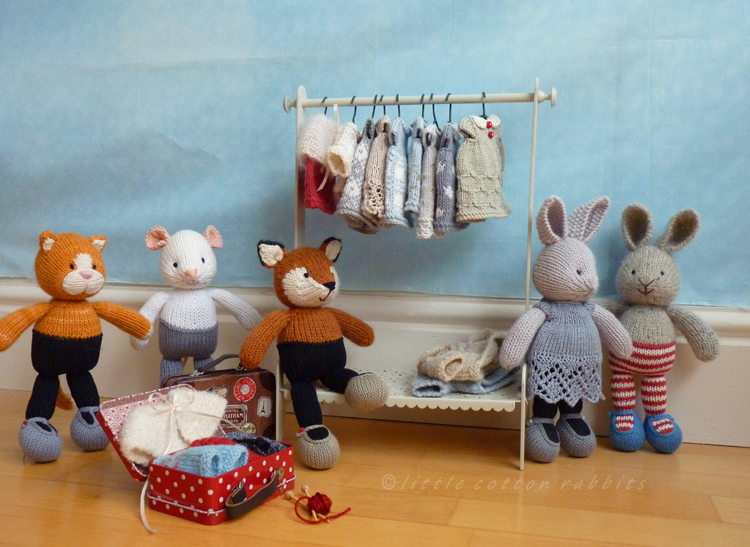 Firstly, thank you so much for all of the messages about my finger. Happily the hefty dose of antibiotics did the trick and kept me out of hospital and I now have a normal looking finger again which can bend and, most importantly, knit (hooray!). Never again will I have complete faith in antibacterial hand soap - I now have an industrial sized pack of latex gloves and put a pair on every time I go into the chicken run.
Now, on to the purpose of this post...
On September 4th of this year I started my 10th year of blogging and it has become my tradition to host a little giveaway to mark these anniversaries. Writing a blog is a mostly self-indulgent act, a way to record passing moments that would otherwise fade and be forgotten but truthfully it would be an empty pursuit without the comments, emails, encouragement and friendship that all of you bring with you as readers. So thank you all so very much for visiting here with me, for taking the time to leave me a comment, for encouraging me, supporting me in my little knitting business and for generally helping me to stay up-beat and positive in the face of a challenging home life.
As always I've pondered ways of putting my thanks into a tangible form and as usual I've not really found a solution. I have however written up a small free pattern for a little capelet to fit the knitted animal patterns* which you can download directly from the link.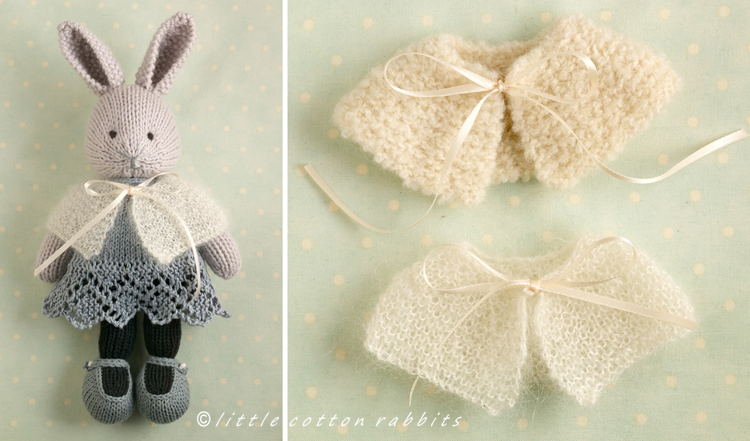 There is also an open draw with 2 prizes of a knitted animal. The two winners can take their pick of the latest batch of knitted animals that I am just finishing off and I'll include with each an extra outfit and a little suitcase to store the extra clothes in.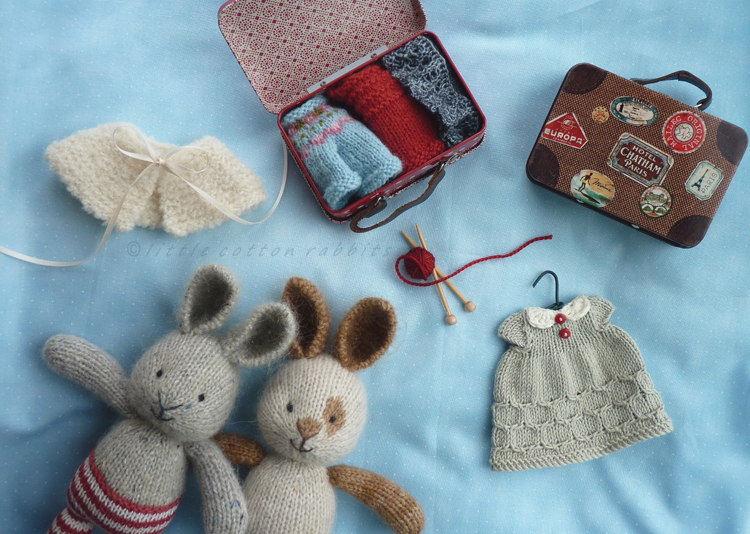 In order to enter the draw to win one of the 2 animals please just leave a comment below. You can write anything you like but I'd most like to read about anything that makes you happy so if you have time to tell me then please do. If you're busy and still want to enter then just say hi, it won't make any difference to the draw as I'll use a random number generator to pick 2 random winners from the comments on this post and I'll happily post the animals anywhere in the world. The draw will close on Wednesday 30th September and I'll then write about the winners and about the next batch of animals that I'll have available soon.
Hope you have a good week and again my sincere thanks for dropping by to visit with me x
...............................................................
* There are some other free supplement patterns too. You can find my entire current pattern range over on Ravelry and I'll be adding more patterns soon.
...............................................................
PS: The suitcases and the clothes rack are made by Maileg and I bought these ones from Bijou Lifestyle - a lovely little on-line shop with lots of tempting things! The coat-hangers I made myself from garden wire.